As a Basic member, your company can directly contact other TSANet Members during business hours, supporting  your customers on multi vendor solutions. Other members can also contact your support team on behalf of customers who are entitled to your support. 
 How It Works
Using the TSANet framework and online portal, you create instructions for how other members will engage your support team. You can also set requirements for any support contracts or agreements that a customer must have to qualify for collaborative support. In turn, you have access to our database outlining how your tech support team can contact and collaborate with other member's tech support staff.
See Our Services page for further information.
Basic Membership Benefits
Improve your customer's satisfaction and save your technical support team time by making it easy to resolve issues that require multi vendor support.
Place calls directly to all Basic and Premium members' tech support on behalf of your shared customers during standard business hours.
Receive incoming calls from other members during hours of operation that you define.
Priority 1 issues have response time of next business day.  All other issues are best effort.
Define the process for other members to engage your tech support staff on mutual customer issues.
No obligation to provide support to customers who are not entitled.
The ability to participate in and host your own Partner Support Programs.
TSANet consulting services to assist with your onboarding and ongoing support operations.
Invitation to member-only LinkedIn TSANet group, containing discussions and premium content.
Your own contact documents that define how to engage your company for multi vendor support issues.
Promotion in TSANet member communications, marketing and recognition on the TSANet website.
Why is Multi Vendor Support Important?
Your technology doesn't exist in a vacuum. Your business is part of a technology ecosystem. When a customer calls with an issue, it may not be something your tech support staff can solve alone.
To support your customers in today's technology ecosystem, you need a foundation for collaborating with other companies. TSANet gives you that foundation. Most of the world's largest technology companies are already members, and more companies join every day.
TSANet Membership Regions
TSANet is a global organization of technology companies. Members join a single region or global:
Americas
EMEA
APAC
Global (all regions)
Any member can receive calls from any region. Members can place calls from any region where they maintain a membership. For example, if your business has a single support center in the Americas, then you would only need to join TSANet in the Americas region.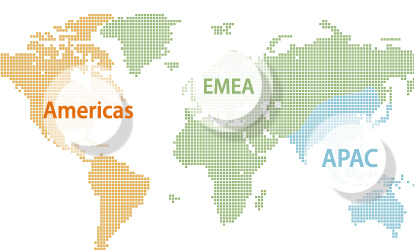 Basic Membership Pricing
One Region: $3,000 per year
Global: $9,000 per year
Multi-year membership discounts available: Three-year = 10% discount