TSANet offers members the opportunity to showcase their company's customer support organization. The latest company in the "Member Spotlight" series is Cumulus Networks.
TSANet interviewed Jon Beck, Director of Global Support Services and Kelsey Havens, Content Strategy at Cumulus Networks.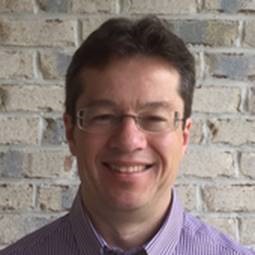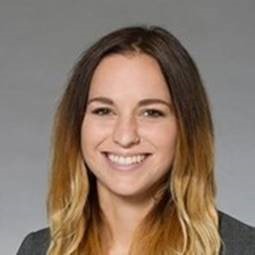 About Cumulus Networks
Cumulus Networks, founded in January 2010, is leading the transformation of bringing web-scale networking to enterprise cloud. Their flagship product is Cumulus Linux, which is an open network operating system that allows you to automate, customize and scale using web-scale principles like the world's largest data centers. Other products include Cumulus Express, Cumulus VX, Cumulus Rack Management Platform and Cumulus Routing on the Host. Cumulus Networks has a broad customer list because they want to make web-scale networking easy and accessible to every organization. Their vertical markets include education, healthcare, MSP, Real Estate and XaaS. Cumulus Networks' products are primarily used in data centers and data center clouds and sold through the channel.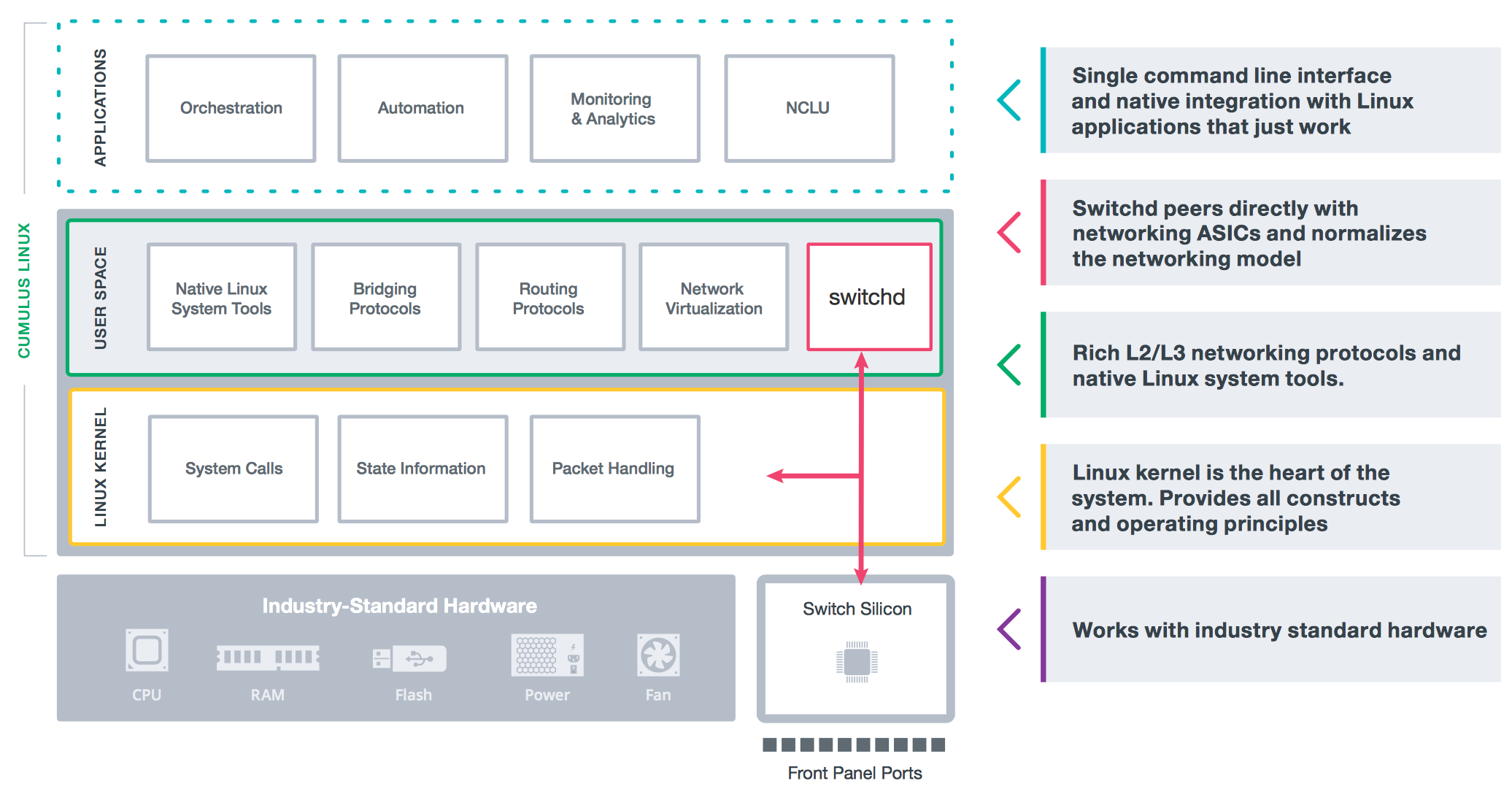 Cumulus Networks is headquartered in Mountain View, CA, with additional offices in San Francisco, CA, Cary, NC, and Sydney, Australia.
Cumulus Networks Support
According to Jon, Cumulus Networks is with the customer every step of the way to build a web-scale network. Prior to a customer rolling out a Cumulus Network product into production, they would first engage with Cumulus consulting services. The consulting team provides technical guidance to ensure the customer has the right network design implementation, operation and procedures. This allows the customer to get involved early on to understand the objectives, concepts and product features. The consulting team develops an implementation and monitoring strategy for the customer, based on existing and new web-scale networking best practices. Once the customer has a good understanding the next step is deployment. The Cumulus Networks consulting team develops configurations, automation scripts and playbooks and validates configurations and network topology. The final step includes a network health check, developing, monitoring and troubleshooting procedures, identifying efficiency opportunities and planning for scale.
After the customer meets with their consulting team, Cumulus Networks Global Support Services (GSS) takes over. Their plans include software and hardware support. Cumulus Linux is sold on a perpetual license model with support and subscription (SnS). The support and subscription portion provides access to their support team and ongoing updates to the software. One exception is their Routing on the Host solution that is sold on a subscription model and includes support, subscription and license rights in the annual subscription.
Software is supported 24/7 and includes access to the Cumulus Networks online support tools, support personnel downloads and software updates. Cumulus Networks provides a 3-year return-to-factory warrantee for all Cumulus Express hardware.  For all other compatible hardware, Cumulus Networks relies on the hardware vendors to provide standard RMA services. Cumulus Networks can help customers submit RMA requests to hardware partners, and close the loop when the new hardware is in place to validate that the issue requiring RMA has been resolved.
Cumulus Networks online support portal allows customers to file new cases, upload associated information, download software updates, view release notes, white papers, service bulletins and knowledge base articles.
Cumulus Networks has support centers located in Cary, NC and Sydney which combine to provide customers with 24×7 coverage.  Support teams collaborate very closely between each site to ensure the customer cases are seamlessly handed off from an engineer in Cary to an engineer in Sydney as they follow the sun. Click here to learn more.
Cumulus Networks Training
Cumulus Network's products require support engineers to have expertise in Linux and Networking. Engineers go through the same training modules used for customers created by the consulting team. In addition, they have the opportunity to recreate issues in the labs.
Multi Vendor Support
One challenge in the disaggregated open networking business is that often there are different companies – hardware and network operating system companies – that have different support policies and procedures.  Legacy switch vendors typically support both the hardware and network operating system, so they have a history of providing a consolidated support experience.
Cumulus Networks provide support for the network operating system (Cumulus Linux) on a long list of compatible hardware, so they need to partner with each hardware vendor to provide the same seamless support experience that their customers expect from a legacy switch vendor.
TSANet helps provide the common support policies to enable this cooperation.
Cumulus Networks also partners with software companies to provide solutions that involve automation and virtualization.  Supporting a solution involving multiple companies' products and services can be challenging, and again TSANet helps provide the framework for mutual support agreements between components of a solution.
One recent example of the use of TSANet to facilitate support is the partnership between VMWare and Cumulus Networks to provide a solution utilizing VMWare NSX.
Cumulus Networks Features
Their support organization has implemented three new features for the Cumulus Linux that enhances supportability.
Network Command Line Utility (NCLU) – the goal of NCLU is to simplify the networking configuration process for all users. NCLU resides in the Linux user space, as seen below. It provides consistent access to networking commands directly via bash, thereby making configuration and troubleshooting simple and easy — no need to edit files or enter modes and sub-modes.
Snapshots and Rollbacks – it creates a backup of configurations and provides the ability to roll it back if needed when disaster strikes. This new feature has the ability to provide hourly, daily and monthly snapshots that can be rollbacked. Also, when upgrading the system software, Cumulus Linux takes a snapshot of the system before the upgrade and after the upgrade.
NetQ – a telemetry-based fabric validation system that ensures the network is behaving as it was intended. NetQ reduces network management complexity, dramatically improves network uptime, greatly enhances network agility, and is a critical step along the journey to intent-based networking. This modern management system upgrades network operations from a manual, reactive, box-by-box process to an automated, informed and agile one. NetQ provides unparalleled fabric validation designed for preventative, proactive and diagnostic workflows.
According to Jon, what sets their support organization apart from others is their ability to provide world class customer support for their customers as they roll out new technologies. When customers are talking with a support engineer on their team, they are talking with someone who has the necessary expertise to resolve the case, whether it requires background in either Linux, network engineering or both. They are proud of Cumulus Networks' flexibility and responsiveness for delivery of software with fixes and new features.
Cumulus Networks has been recognized as the Best Places to Work for small and medium business in 2017 by Glassdoor.
We would like to thank Jon, Kelsey and Cumulus Networks for their support and participation as a Premium Global member of TSANet.
If you would like your company to be featured in Member Spotlight please contact Brittany Jimerson, brittany@tsanet.org