Custom Groups are an ideal solution to power greater collaboration between a select group of TSANet member companies or between you and your technology or channel partners. TSANet is now offering members the opportunity to showcase their Custom Groups. The next member to be showcased in the Custom Group Spotlight is Dell EMC.
TSANet interviewed Kieran Collins, Director with Dell EMC Customer Support Services.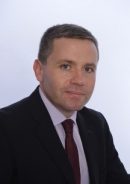 About Dell EMC Corp.
The urgency to become a digital leader is driven by people: customers and employees. They are both demanding personalization, secure connections, and on-demand service. Dell Technologies puts technology at the heart of meeting those needs with world-class products, services and solutions. This enables organizations to be more agile and allows them to deliver differentiated products before the competition does. Dell Technologies helps drive businesses through their Digital Transformation journey, while helping them through key transformation initiatives across the organization.
Dell EMC provides the foundation to help modernize, automate and transform your data center with industry-leading servers, storage, cloud computing solutions, and converged infrastructure technology.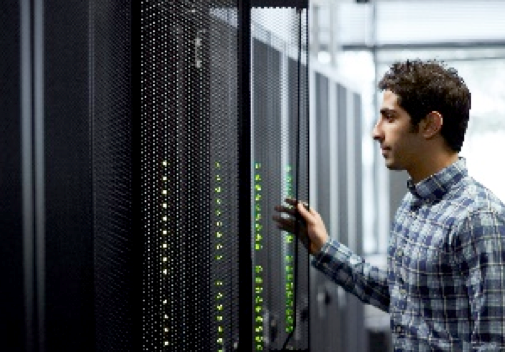 Multi Vendor Support
As a dedicated member for 18 years, TSANet has been the core foundation for providing multi-vendor support at EMC and now Dell EMC. It is the first port of call when support engineers need to reach out. TSANet provides great benefit for the types of collaboration that occurs in low volume. It would never be possible to maintain relationships with vendors they work with just a few times a year. Dell EMC has a high focus on customer satisfaction and like to own the customer's incident through to resolution.  Dell EMC has been held several leadership positions within the TSANet organization and championed many new concepts and ideas throughout its tenure as a member. According to Kieran, TSANet is a great and easy to use infrastructure to reach out to third party vendors and strategically aligned businesses.
Dell EMC Custom Groups
Dell EMC partners with the large IT vendors to provide jointly engineered services and solutions that speed deployment improve performance and maximize return on investment. Those partners include Brocade, Oracle, Cisco, Pivotal, Citrix, SAP, Intel, VMware and Microsoft.
Dell EMC Technology Connect is a one-to-many custom group that is exclusively for hardware and software vendors. Its purpose is to bring together a rich ecosystem of partner technologies that complement Dell EMC offerings. Technology Connect provides partners with a programmatic way to engage with Dell EMC and develop a mutually beneficial business relationship. TSANet plays as an account manager to this program. Click here to learn more about the Technology Connect Program.
Dell EMC also uses a many-to-many custom group. These have been setup to provide a mechanism as to how Dell EMC and other strategically aligned businesses provide support for engineered solutions. One such engineered solution is called Enterprise Hybrid Cloud. This Custom Group is now a foundation that defines collaborative support and ensures multi-technology solutions are supported in a seamless manner.  The Custom Group describes specialized processes for teams that provide this multi-technology support. There is also high focus on the customer experience of that solution.
With Custom Groups in place the support flow can identify specialists that are focused on those specific solutions.  Dell EMC is now able to define a specific engagement process for specific solutions vs general support. This allows customers to contact Dell EMC and know that the support team will be the single point of contact throughout their issue resolution. This dramatically reduces customer effort and has a positive effect on customer satisfaction.
According to Kieran, TSANet eliminates the need to "Escalate issues". It also creates a specialist-to-specialist collaboration process that is unique to that solution.
Dell EMC Best Practices
Dell EMC has worked to create a method and process to provide support excellence for their engineered solutions.  This is now a best practice and it can be used as a framework to provide support for future solutions.  For complex solution support to get it right and then scale they plan to work with TSANet to get guidance on the best way to implement the solution.
We would like to thank Kieran Collins and Dell EMC Corp. for their support and participation as a Premium Global Member of TSANet since 1998.
If you would like your company to be featured in Custom Group Spotlight please contact Brittany Jimerson, brittany@tsanet.org
Download the Custom Group Brochure or the Custom Groups eBook to learn more about Custom Groups.