Today's global health crisis is changing the way we deliver support. Clients and tech support teams are being challenged to adopt to a remote world for an extended period of time. We want to ensure that tech support organizations are prepared to keep their clients' businesses running as smooth as possible.
Instead of hosting an on-site Japan focus group meeting at Nutanix, TSANet decided to move to an online meeting.   Paul Esch from TSANet met online with IBM, Fujitsu, Lenovo, NetApp, Dell, RedHat, HPE, Nutanix, VMware, Cisco and Citrix to discuss the most pressing topics of the current situation.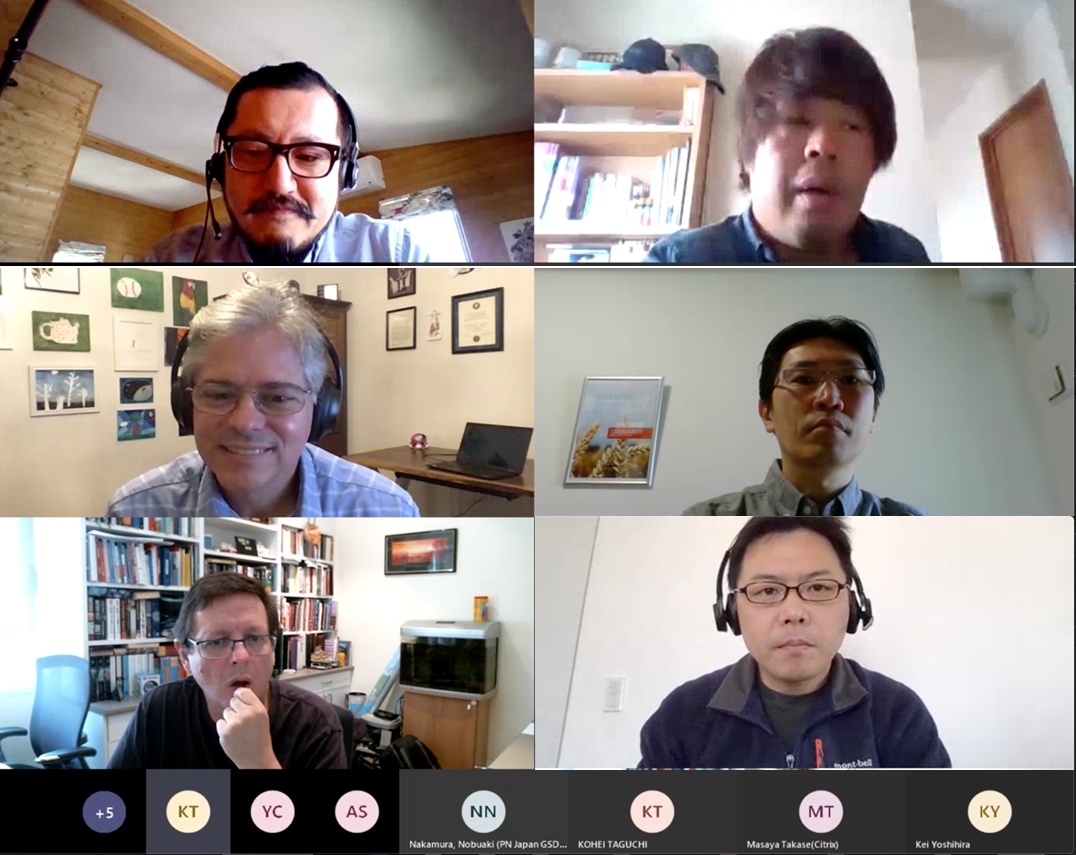 Topics discussed:
TSANet update and the purpose of the Japan Focus Group
TSANet Connect update and hands on Demo
Discuss next steps for the focus group (Future face-face meeting)
Feedback from the team included researching the possibility of a Japan relationship group in TSANet Connect that would allow for a Member to request local collaboration in Japan local language.  The team will discuss this possibility in more detail at a meeting later this year.
If you are interested in joining the Japan Focus Group, please contact Paul Esch at paul@tsanet.org