Today's global health crisis is changing the way we deliver support. Clients and tech support teams are being challenged to adopt to a remote world for an extended period of time. We want to ensure that tech support organizations are prepared to keep their clients' businesses running as smooth as possible.
The third online meeting with the Japan Focus Group was on Jan 20, 2021.   Paul Esch from TSANet met online with IBM, Fujitsu, Hitachi, Lenovo, NetApp, Dell, Red Hat, HPE, Nutanix, VMware, Microsoft, Cisco and Citrix to discuss the most pressing topics of the current situation.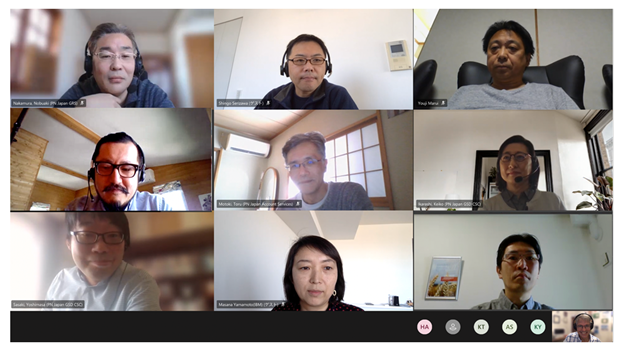 Topics discussed:
TSANet Connect Update
Workshop plans to create Japan Open Group
TSANet Connect Training
2021 meeting plans (Agreed for 1st half we maintain online sessions)
The team started t work the details of creating a Japan Open group and related Japan validated processes for Members that have support groups in Japan.
The team also agreed to have TSANet Connect training for Japan and will coordinate 4 sessions that Members can register for.
If you are interested in joining the Japan Focus Group, please contact Paul Esch at paul@tsanet.org