TSANet offers members the opportunity to showcase their company's customer support organization. The latest company in the "Member Spotlight" series is Kaminario.
TSANet interviewed Liran Gabay, Director of Customer Support at Kaminario.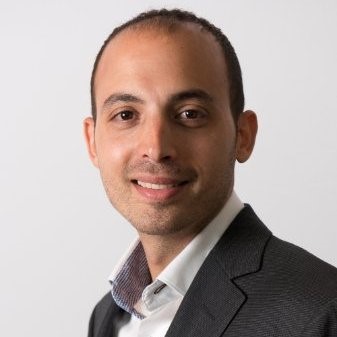 About Kaminario
Kaminario, founded in 2008, is a leading all-flash array vendor with a mission to enable customers to scale their business easily and cost-efficiently. The Kaminario K2 is the first next generation all-flash array that delivers a true dynamic storage infrastructure with an architecture that can both scale-out and scale-up, giving customers the flexibility and agility to dynamically grow their datacenter according to their needs with a price tag that can rival any other HDD/hybrid/flash array. Click here to learn more about the K2 features and benefits. Click here to learn about the K2 solutions.

Kaminario has multiple call centers and additional remote offices around the world. The primary support center for the United States is based near Boston with further support presence in EMEA. In addition, Kaminario maintain spare parts depots and field services with personnel available in ~500 locations worldwide.
Kaminario Support and Service Offerings
The Kaminario approach for service offering is "simplicity". They offer Premium mission critical support and Next Business Day support. A high percentage of customers have the Premium mission critical support, which includes hardware replacement with a 4 hour response. Kaminario offers a free automated remote analysis tool that allows proactive and preemptive support around the clock, and is included in both support offerings. The remote analysis tool identifies problems in a proactive way and takes actions including swapping the hardware. For example, the solution will monitor each SSD and based on certain targets, can spot trends and take needed action. Kaminario uses phone, chat and remote analysis tools to work common customer incidents.
Kaminario Training
When training their support team, the process starts with introduction of the product. This is followed by working with QA and R&D teams. The final step is process, tools and workflow training.  Engineers come from the storage industry so there is a high focus on product specific testing. The Kaminario support team works closely with the engineering and QA teams.  This is beneficial in speeding up resolution time and drives product feedback.  The support organization also has an employee exchange program with engineering.  This helps upskill the support engineers and builds a strong relationship with engineering. The Kaminario engineers understand how and why things work and this translates to better support for the customer.
Multi Vendor Support
Kaminario has been a dedicated member of TSANet for 5 years. As a general purpose storage vendor, Kaminario integrates with many different products and technologies, with TSANet membership they have the ability to collaborate with many vendors including operating system and database vendors. Kaminario is focused on solving the problem regardless of the problem source and this is a competitive advantage and customer benefit.
"At Kaminario we believe in working collaboratively with other vendors, TSANet allows us to have a more efficient and structured communication channel with other vendors which allows everyone to focus on the most important thing – fixing the customer problem," said Liran Gabay.
Kaminario Best Practices
As the Kaminario customers' base is growing exponentially, they have doubled the size of their support team since the year began with emphasis on two aspects: people and tools. For the people aspect, Kaminario support teams are working very closely with the R&D team both on outstanding issues and upcoming features. Kaminario is currently working on a project of upgrading their support portal and adding new customer collaborations tools such as a new Knowledge base engine, technical forums and other self-service & collaboration tools.
We would like to thank Liran and Kaminario for their support and participation as a Premium Member of TSANet since 2010!
If you would like your company to be featured in Member Spotlight please contact Brittany Jimerson, brittany@tsanet.org