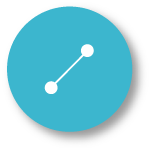 How it works
Limited membership is by invitation only. Limited groups are designed to allow a host member to cost-effectively form custom support relationships with their partners.
Limited Member Benefits
Limited members join a custom relationship created and administrated by a TSANet Basic or Premium member.
All administration and onboarding is handled by the sponsoring company.
Limited members can be part of multiple Partner Programs
Limited Membership is $500 per year
Limited Member Limitations
Limited members have a single process form on TSANet Connect
Limited Members are not allowed custom fields or API integrations on TSANet Connect
Limited members do not have access to some TSANet Connect features including Single Sign-on and creating Partner Programs.
The account is linked to a single domain.  Sub-domains such as country level are not allowed
Limited Members do not have the ability to attend Regional Focus Groups
Why is Multi Vendor Support Important?
Your technology doesn't exist in a vacuum. Your business is part of a technology ecosystem. When a customer calls with an issue, it may not be something your tech support staff can solve alone.
To support your customers in today's technology ecosystem, you need a foundation for collaborating with other companies. TSANet gives you that foundation. Most of the world's largest technology companies are already members, and more companies join every day.
Contact your host company to join as a Limited Member or Contact TSANet to create a Partner Program.
Click here to view the Limited Member Training for end users.