TSANet offers members the opportunity to showcase their company's customer support organization. The latest company in the "Member Spotlight" series is Maxta.
TSANet interviewed Asad Bahou, Senior Director of Global Support, and Kiran Sreenivasamurthy, Vice President of Product Management at Maxta.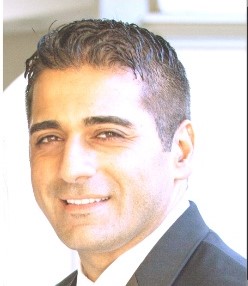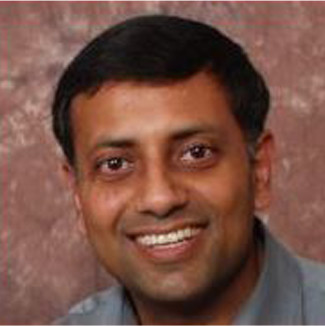 About Maxta
Maxta Hyperconvergence software gives IT the freedom to choose servers and hypervisors, scale storage independent of compute, and run mixed workloads on the same cluster. Unlike hardware-based hyperconvergence, with Maxta there's no vendor lock-in, no "refresh tax" and no "upgrade tax." Maxta's application-centric architecture assures availability and performance, while reducing datacenter infrastructure costs by up to 70 percent. Maxta powers infrastructure for the United States Air Force, Driscoll's, American Fidelity and Trusource Labs. Click here to learn more about Maxta's hyperconverged solutions.
Their company has locations in Santa Clara, CA, Hyderabad, India and Beijing, China.
Maxta Support
All Customers receive 24×7, tier-1 support through their standard support offering. Maxta provides one year and three-year support plans for their customers. Their standard support offering provides setup and installation, solution configuration and optimization, root-cause analysis and upgrade to newer versions. In addition, Maxta provides an optional Field Deployment service where a technical support engineer will go on site to assist a customer with deploying and configuring their solutions. They currently provide language support in English and Chinese.
Maxta has a process and structure in place to resolve customer issues. Their partners, trained to handle level 1 and level 2 support, take on the initial call from a customer. The next stop is to escalate to the Maxta call center where level 3 support is available. If the senior support engineers are unable to resolve the issue, the case is escalated to the engineering and development team.
Their recommended method of engagement for customers is the Maxta support portal. The support portal provides access to knowledge base articles, guides, release notes, FAQs and a customer community page. Customers who engage Maxta via the portal are required to respond to important questions before submitting a ticket. The support portal allows customers to view, follow and update their open or pending cases. Alternative methods of engagement are email or phone.
Maxta currently has over 30 support engineers located globally. Some are dedicated phone support engineers, and others provide support and on-site deployment of solutions. In addition, they have partner support engineers that do level one and level two support for their customers.
Maxta Training
Level 3 support engineers go through a three-month training program. The training program starts with an initial hands-on session where engineers learn about the products from a product developer, product management, and product marketing perspective. In addition, engineers get to meet with the executive team. Following the initial session, new hires shadow senior engineers and are required to study and complete the curriculum. Maxta also provides on-site training for their partners to handle level 1 and level 2 support.
When hiring engineers, Maxta is specifically interested in engineers with knowledge of infrastructure, hardware, storage and networking products.
Multi Vendor Support
Since 2013, Maxta has been a part of the TSANet. The TSANet support model eliminates finger pointing across vendors, and it eliminates the ping ponging of a case from vendor to vendor. Maxta leverages the TSANet support models to have a relationship with multiple players in the software, hardware, virtualization and application environment. TSANet provides a single point of contact for all support needs including servers, hypervisor and network.
Maxta Best Practices
Maxta was awarded a 5-Star Rating in the CRN's Partner Program Guide. They were nominated for Storage Awards in five categories which include, One to Watch – Vendor, Contribution to the Storage Industry – Chris Dearden, Virtualization Vendor of the Year, Emerging Market – Hyper-Convergence Vendor of the Year, and Emerging Market – Software Defined Storage (SDS) Vendor of the Year. Maxta also made the list for Gartner Cool Vendors in Storage Technologies, BIG Innovation Award, and Top 10 virtualization startups.
The support team is currently working on two projects which include: deployment of a new support site and expanding the knowledge base within the entire organization. Internally, Maxta Support is encouraging everyone from sales to product marketing, product management, software and QA engineers to contribute to their knowledge base. "The goal is: the smarter the customers are about our products, the more empowered they will feel, and the less they'll have to call support," said Asad. They currently have more than 1,000 knowledge base articles, and it is growing every day.
Asad, who has more than 20 years of enterprise global support and services experience, , came to Maxta to help build a world-class global support and services team.. With their size, Asad believes they can provide a boutique level service. Maxta's efforts go beyond simply supporting the customer; they work with the customer to optimize the performance and reliability of their applications using Maxta's Hyperconvergence Software.
According to Kiran, Support has been the backbone of their success stories. They have a lot of feedback from customers saying their support has been amazing. Maxta goes the extra mile to make sure the customer is happy.
Maxta's mission is to provide consistent, best-in-class support, by managing, resolving and preventing problems efficiently; communicating effectively; and exceeding customer expectations.
We would like to thank Asad, Kiran and Maxta for their support and participation as a Premium member of TSANet for 4 years.
If you would like your company to be featured in Member Spotlight please contact Brittany Jimerson, brittany@tsanet.org