Custom Groups are an ideal solution to power greater collaboration between a select group of TSANet member companies or between you and your technology or channel partners. TSANet is now offering members the opportunity to showcase their Custom Groups. The second member to be showcased in the Custom Group Spotlight is NetApp.
TSANet interviewed Jenny Bernal Sr. Strategic Support Readiness Program Manager, Doug Jones, Sr. Manager of Solutions and Tools Readiness, Bill Reduzzi, Senior Director of Product and Solution Supportability and Saeed Tavana, Converged Infrastructure Multi-vendor Support PM, at NetApp.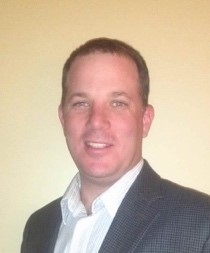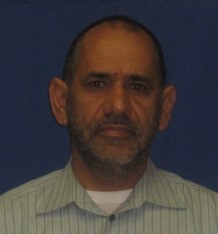 Company overview
Throughout the world, leading organizations count on NetApp for software, systems and services to store, manage, protect and retain one of their most precious assets: their data. NetApp enables enterprises, service providers and partners to envision deploy and evolve their IT environments. Customers benefit from their open collaboration with other technology leaders to create the specific solutions they need. NetApp was incorporated in 1992 and created the world's first networked storage appliance. Today, they offer a portfolio of products and services that satisfy a broad range of customer workloads across different data types and deployment models. Their products include Data ONTAP Operating System, FAS8000 Series Storage systems and Data Fabric Technology.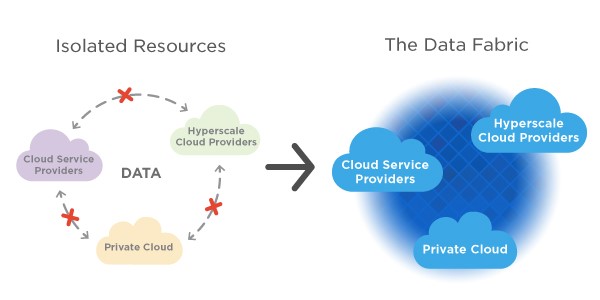 Overview of NetApp's Custom Group
NetApp has established Custom Groups for multiple products and solution sets spanning Converged/Hyper Converged Infrastructures (like FlexPod), OpenStack technologies and Cloud based offers. These custom groups drive a tighter engagement between the technology partners by not only helping to ensure a consistent level of awareness amongst partners but also by facilitating training and providing a knowledge base to easily troubleshoot multi vendor issues. Thus accelerating the time to resolution across all partners leading to high level of customer satisfaction.
Additionally, the Custom Group framework facilitates easy access to a common repository of processes that our technical support engineers around the globe leverage to get the resources and information they need to speed resolution to our customers.
Multi Vendor Support
The multi vendor support strategy at NetApp focuses on several key customer and partner use cases.
The Cooperative Support Model implemented for FlexPod is a multi vendor support offering built on the TSANet Custom Group capabilities.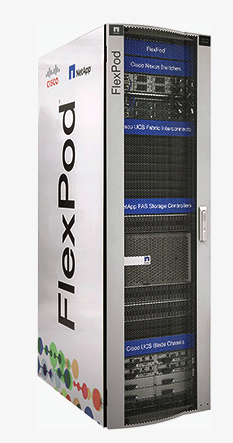 The FlexPod Custom group includes not only NetApp and Cisco but also an ecosystem of technology partners such as Citrix, Microsoft, Red Hat and VMware.  The FlexPod Custom Group not only helps facilitate tighter collaboration between technology partners but also helps authorized resellers provide consistent multi vendor support for their FlexPod customers.
TSANet is leveraged in other ways to enable multi vendor support. The Multi Vendor Escalation Center (MVEC) engagement model (used only for P1/P2 high visibility cases) and the Standard Mission Critical Model (for strategic technology partners) are two additional examples of the value we get from our TSANET membership.
Prior to joining TSANet, NetApp would have a separate cooperative support agreement implemented with each vendor. This was costly to maintain and difficult to coordinate with vendors due to role changes. Additional complexities were common, due to the fact that the agreements were one-to-one rather than one-to-many. Having separate cooperative support agreements had a negative impact on the quality of support NetApp provided to customers. TSANet not only gives NetApp a streamlined process across companies, it also allows them to implement one-to-many relationships with other vendors. Creating a cohesive model allows vendors to share training and knowledge base documents in a common way. Without TSANet they would need point-to-point solutions with each vendor.  Engineers also have a "one stop" place to go for collaboration with other vendors, improving the speed and quality of support. TSANet's common framework sets the expectations and provides easy set up when working together with other vendors.
Custom Group Best practices
NetApp works closely with technology partners and its support delivery team to communicate and internally market the value of using TSANet to manage the collaboration process.  Communication with partners and stakeholders is an ongoing process that we continue to evolve based on customer needs; it is important to NetApp not only as a vehicle for keeping mindshare and for driving continuous improvement but also as a means for building and maintaining strong relationships with all of our partners.
Internally, NetApp emphasizes the use of TSANET through various internal support websites and internal training materials.  TSANet is an one stop shop for our engineers to understand how to address, escalate and resolve issues requiring the engagement of our technology partners. Additionally, NetApp's support organization has carefully crafted training materials for current and new support engineers, making TSANet and multi vendor engagement a key part of the curriculum.
NetApp has a close relationship with TSANet and, as noted above, has leveraged the TSANet platform to build a number of Custom Groups for a multitude of different technology sets. Especially key to NetApp is TSANet's vendor neutral, not-for-profit, organizational status… this approach and foundation ensures that all eyes are focused on enabling a positive support experience for customers and technology partners alike.
NetApp empowers all of its support engineers around the globe with the ability to access TSANet and to reach out to collaborate with Partners immediately.
We would like to thank Jenny, Doug, Bill, Saeed and NetApp for their support and participation as a Premium Global Member of TSANet since 2000.
If you would like your company to be featured in Custom Group Spotlight please contact Brittany Jimerson, brittany@tsanet.org
Download the Custom Group Brochure or the Custom Groups eBook to learn more about Custom Groups.