TSANet offers members the opportunity to showcase their company's customer support organization. The latest company in the "Member Spotlight" series is NetMotion Software.
TSANet interviewed Clarence Foster, VP of IT at NetMotion Software.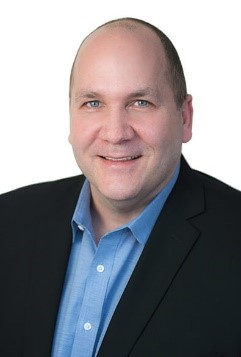 About NetMotion Software
NetMotion Software, founded in 2001, is known for delivering an unparalleled user experience while ensuring IT has the most reliable technology to effectively manage, secure and support their mobile enterprise. Their company is a B2B operation with verticals in healthcare, utilities, insurance, law enforcement, and other government entities. NetMotion Software is headquartered in Seattle, WA and has remote offices around the world in EMEA and APAC region.
Their product solutions include Mobile Performance Management, Mobile VPN Software, Enterprise VPN & Secure Remote Access. The Operational Intelligence solution features traffic optimization, adaptive policies, performance analytics and diagnostics and security. The solution also provides software-defined security, visibility and control for iOS and Android, such as connected cars, digital signage, kiosks and more. Mobile VPN is an intelligent solution that secures connections and data, and it enhances and optimizes network connectivity to ensure business-critical applications are always accessible. The Enterprise Mobility provides a scalable connection and application-aware VPN solution designed for office, home, or remote location users. Most of their products are sold directly through the channel.
NetMotion Software Support
NetMotion provides premium (24×7) support and standard support. The premium support plan features a special phone number to contact support, access to technical notes and white papers, guaranteed response times based on severity level, and upgrades to major releases. According to Clarence, almost all of their customers have a premium support plan. In addition they provide an Elite Support Service where customers are assigned a personal contact and escalation liaison for all their support issues. They also provide a System Health Check where engineers will review, evaluate and diagnose the customer's current NetMotion deployment.
Other support resources include a public knowledge base, customer portal, email support, product training, product sheets, white papers, customer case studies, video and eBooks. In addition, NetMotion has a customer user group on LinkedIn that allows for discussions around how others are using their products, what best practices are being implemented and other relevant trends, challenges and solutions in mobile data deployments. Click here to learn more about NetMotion Support.
NetMotion Software Training
Their support department hires people with at least five years of networking and engineering experience. Once a person is hired they undergo a two-week quick start plan where they learn NetMotion's products and how they are integrated into various networks. After the two-week plan each new engineer has the opportunity to review the plan and offer feedback to improve it for new hires.
After the two-week plan is complete, the engineer is mentored by a senior network engineer for a year. During that time the new engineer gets to set up a test lab on their work station to give them hands-on experience while they learn the product. After a year the engineer is ready to work on their own. NetMotion also has internal on-going training where engineers train themselves and each other by presenting informal 30-minute training sessions on a topic of their choice. Their support team has low a turnover rate with a tenure of 7-10 years. NetMotion currently has eight technical support engineers servicing worldwide customers.
Multi Vendor Support
Prior to joining TSANet, when they received a multi vendor support case the customer would have to open a ticket with the other vendor and go through their support process. This method was time consuming, because the customer was dealing with tiered support. According to Clarence, he noticed how difficult these issues were. So, he brought up a solution to this problem, TSANet. He heard one of their larger customers required all their vendors to be a part of TSANet because they had a good experience. So, this made their decision to join TSANet easy.
NetMotion Software Best Practices
One of NetMotion's best practices is a team approach to scaling knowledge and working together to help each other solve customer problems.  If an engineer does not have the answer to a customer's question, NetMotion provides tools to help find the answer before escalating or transferring the call. "Go to the knowledge base, go to online help, then go to your team. At that point if you need to, get the information needed to escalate the case to the engineering team," said Clarence. If the engineer needs to transfer the call, it's not a cold transfer. They always introduce the customer to who they are going to talk to and then hand them off. The technician is in control of the case from the beginning to the end bringing consistency to the process. They don't require timed escalations.
Flexibility and retention within their support team is another best practice for NetMotion. They want the engineer's job to be flexible. So, they allow their people to work from home on a part-time basis once they've been with the company for a year.  NetMotion has a virtual call system that monitors the engineers' calls and service levels. This flexibility helps NetMotion retain people. According to Clarence, another best practice is how they deliver support with the equipment they use. Their engineers only need a laptop and a headset and they can work anywhere in the world.
The key metrics they measure are time to answer and time to resolve. These two metrics tie into the CSAT and renewal rate. If the engineers execute well, then the customers are going to renew their support contract. NetMotion has a Customer Satisfaction score of 98% for the past six years. They started tracking Net Promoter Score two and half years ago, on a transactional basis, and their score today is 92. Their response rate on the survey has averaged 40% for the past two years.
Honors & Awards
11th Annual Network PG's 2016 IT World Awards®
11th Annual Network PG's 2016 IT World Awards®
Customer Service Awards
Customer Service Department of the Year
Silver Award
Best Support Department of the Year
Silver Award
May 2016
Network Products Guide
Gold Winner 9th Annual 2014 Hot Companies and Best Awards
Winner 9th Annual 2014 Hot Companies and Best Awards
Customer Satisfaction
Best Customer Satisfaction Program of the Year
Gold Winner
NetMotion Wireless for NetMotion Wireless Customer Satisfaction Program (Clarence Foster, Director of Technical Support & Customer Service) – Seattle, WA USA
Jun 2014
Network Products Guide
We would like to thank Clarence Foster and NetMotion Software for their support and participation as a valued member of TSANet since 2011.
If you would like your company to be featured in Member Spotlight please contact Brittany Jimerson, brittany@tsanet.org