TSANet offers members the opportunity to showcase their company's customer support organization. The latest company in the "Member Spotlight" series is Nutanix.
TSANet interviewed Deepak Chawla, Senior Director of Global Support, and Parag Kulkarni, Director of Support Operations at Nutanix.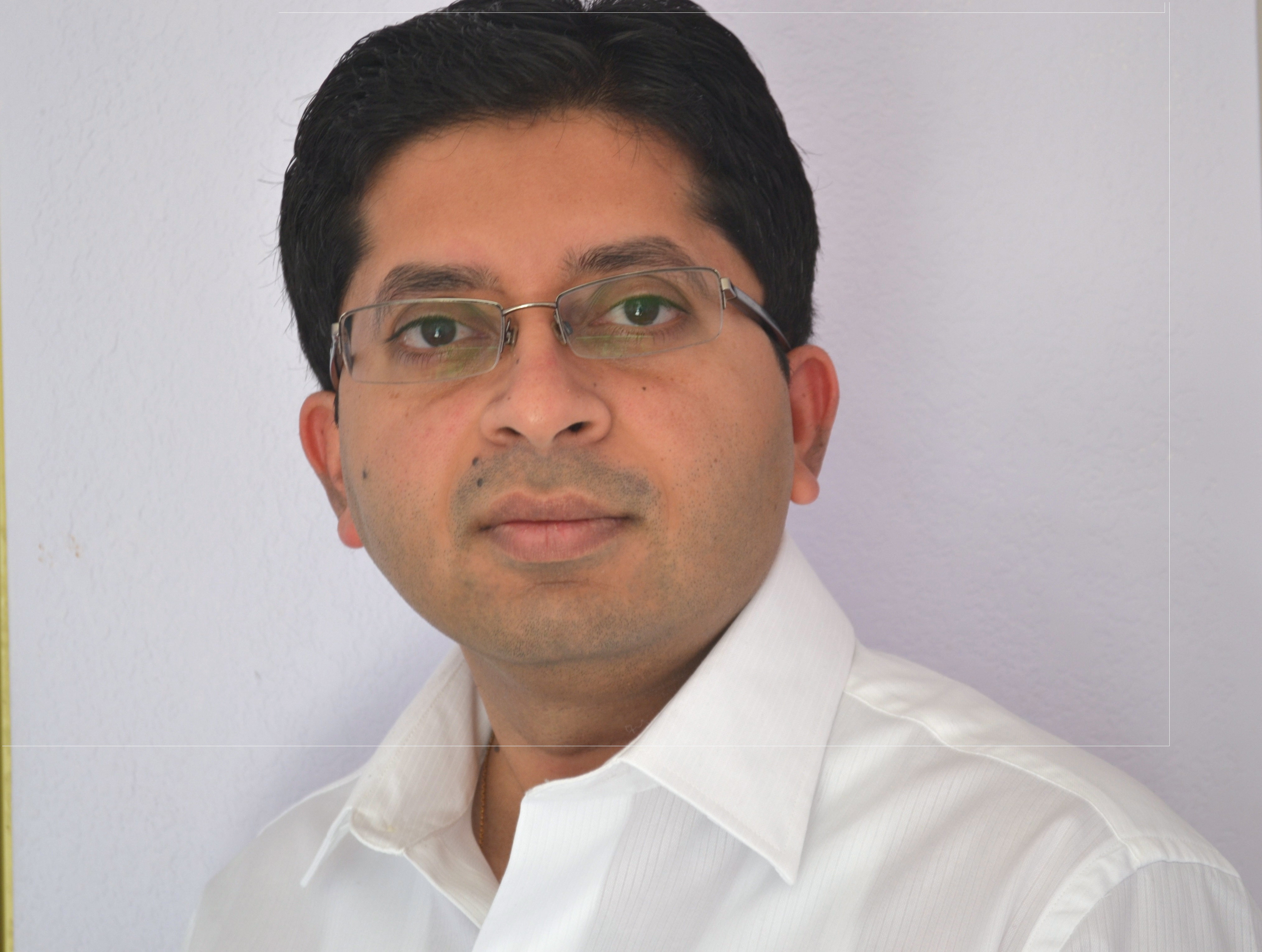 About Nutanix
Nutanix, founded in 2009, is best known for simplifying datacenter infrastructure by integrating server and storage resources into a turnkey appliance that can be deployed in just 30 to 60 minutes, and runs any application at any scale. Their core product is an appliance that uses a hyperconverged infrastructure for storage, virtualization and mission-critical workloads. This product is also offered as a software only platform. Product features include enterprise storage, data protection, infrastructure resilience, management and analytics and security. Nutanix products are used by companies like Best Buy, Williams-Sonoma and Nordstrom.
Nutanix main support centers are located in Sydney, Australia, Bangalore, India, Amsterdam, Durham, NC and San Jose CA. along with a couple of regional offices in Tokyo and Hong Kong. Nutanix provides support in multiple languages including Mandarin, Cantonese, Japanese, Korean, Dutch, French, German, Italian, Spanish and Portuguese.
Nutanix Support and Services Offerings
Nutanix has three types of support offerings, Basic 5×8, Production 7x 24, and Mission Critical 7 x 24. The variance of the service offering is based on response times and product delivery.
In addition, there are a comprehensive suite of Professional Services offerings, including Architecture and Design Services, P2V and V2V Migration Services and Technical Relationship Management. Click here for a complete list of service offerings.
Nutanix also provides Education Services, featuring both internal and external training, a wide range of courses, and various certifications. Course delivery options include instructor-led, online or self-paced. Click here for more information on Nutanix Training and Education.
Their company provides an online knowledge base that includes all documentation, solution briefs etc. accessible to customers and partners through the support portal. Click here for more information on Nutanix's resources.
Training for Support
Nutanix products have elements of storage, computing, networking and virtualization. Their company invests heavily in training of their engineers. According to a survey by TSIA, Nutanix does three times more training than their peers. 70% of their engineers are VMware VCP certified and 30% are CCIEs.
Multi Vendor Support
Nutanix has been a dedicated member of TSANet for 4 years. Prior to joining TSANet, when a customer support issue came up that involved multiple vendors, Nutanix would direct the customer to open a case with the other vendor if their product wasn't the root of the problem. Since they've joined TSANet it has been very beneficial. According to Deepak, TSANet takes the burden out of the customer hands of having to coordinate the issue between multiple vendors. Instead of the customer contacting the vendors, Nutanix now gets the customers contract info and opens up a case through TSANet with the other vendor on their behalf. Their company values the customer's time and business, so they want to solve the problem for the customer and then come back to them with a solution. "I am a big fan of TSANet. It really helps in issues that involve complex troubleshooting and brings down the resolution time significantly, thus help drive customer satisfaction up," said Deepak.
Nutanix Best Practices
For two consecutive years, Nutanix has won the Omega NorthFace ScoreBoard Award for exceptional customer satisfaction and loyalty. This award is based on customer satisfaction (CSAT) and Net Promoter Score (NPS). Nutanix NPS was +88 and their CSAT was 9.6/10 for calendar year 2014. Click here for more details. Their company also won an award for their entire team becoming certified on customer experience management. Both Deepak and Parag contribute to the Association of Support Professionals (ASP).
One thing that sets Nutanix support organization apart from others is quality. "Our goal is to always focus on quality, CSAT and NPS. We have a lot more flexibility and leverage on controlling our own destiny. We are making a significant investment in Support to differentiate ourselves from our competition," said Deepak. All Nutanix support engineers are employees, and zero outsourcing ensures quality control.
Nutanix takes pride in building positive relationships with customers. Their philosophy is that they do not just sell a product, they provide an experience to their customers, and Nutanix support is an integral part of that experience.  Their company believes in winning and keeping their customers. According to Deepak, once they acquire a customer within a year they have seen over 60% of those customers come back and make a second transaction.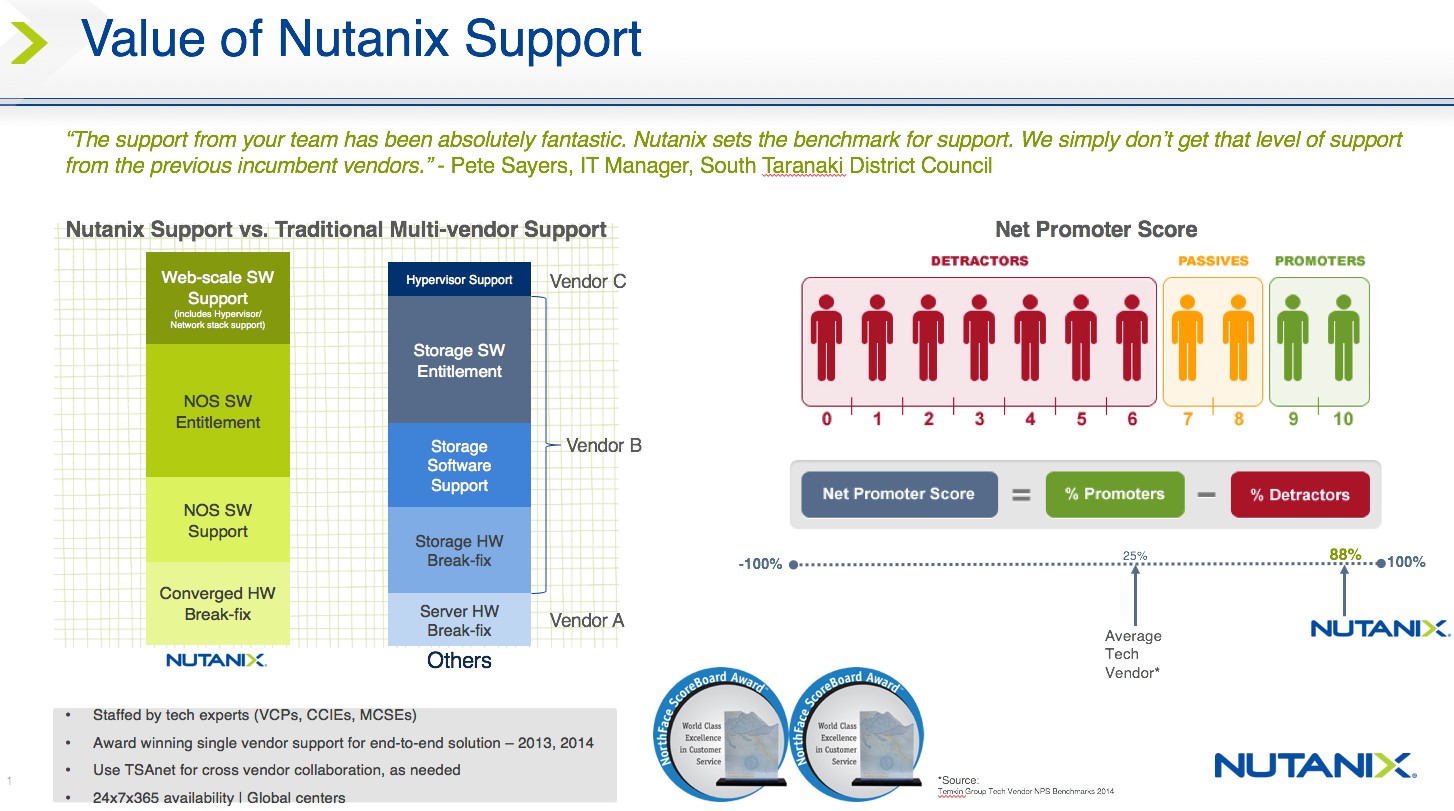 We would like to thank Deepak, Parag and Nutanix for their support and participation as a very valued member of TSANet since 2011. Nutanix is a part of TSANet's highest membership level, Premium Global!
If you would like your company to be featured in Member Spotlight please contact Brittany Jimerson, brittany@tsanet.org