TSANet offers members the opportunity to showcase their company's customer support organization. The latest company in the "Member Spotlight" series is Red Hat.
TSANet interviewed Sandra Falzarano, Senior Support Programs and Collaboration manager, at Red Hat.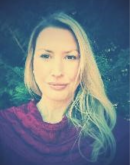 About Red Hat
Red Hat, founded in 1993, is the world's leading provider of open source solutions. We help more than 90% of Fortune 500* companies solve business challenges, align their IT and business strategies, and prepare for the future of technology. Red Hat does this by providing solutions through an open business model and a predictable subscription model. Red Hat delivers an expansive portfolio of products and services including Linux cloud computing, middleware, storage, virtualization, management, and mobile technologies. Click here to explore Red Hat's technologies.

*Red Hat client data and Fortune 500 list, 2017
Red Hat's mission is to be the catalyst in communities of customers, contributors, and partners creating better technology the open source way.
Red Hat Support
Red Hat provides 24/7/365 worldwide support in the following locations: North American Latin America; northern, eastern and western Europe; Africa; Middle East; India; Sri Lanka; Bangladesh; Pakistan; and north and south Asia Pacific. The languages supported includes: English, Spanish, Portuguese, French, German, Italian, Russian, Mandarin, Cantonese, Japanese and Korean.
Our support organization offers premium, standard production and development support subscriptions including consulting, Technical Account Management (TAM) and training and certification. Red Hat also has special program offerings based on partner and/or customer needs. Please see the Subscription Value page to learn more.
Red Hat leverages the concept of swarming. in essence, our engineers will pull issues that match their skills and interests. The basic idea is that people of multiple skill levels and abilities, simultaneously review and collaborate on incoming issues to speed resolution time across the globe.
Red Hat Training
Red Hat requires its engineers to be RHCE® certified. A Red Hat® Certified Engineer (RHCE®) is a Red Hat Certified System Administrator (RHCSA) who possesses the additional skills, knowledge, and abilities required of a senior system administrator responsible for Red Hat Enterprise Linux® systems.
Engineers join Red Hat with a technical background and will pursue certification via our internal bootcamp program if they do not possess certification prior to employment. Training can be self paced or delivered in a compressed format as engineers broaden their skill set. Our engineers continue to build skills in specialized areas as they develop, collaborate and share knowledge to advance their expertise.
First and foremost, Red Hat looks for a culture fit. Contributors in the open source communities are always embraced. We want our engineers to be passionate about the Red Hat mission. Engineers typically have a technical background in IT and many come with a technical background related to cloud, Linux, middleware, storage, IT management and automation, and/or virtualization.
Multivendor support
Red Hat has been a member of TSANet and on the board of directors since 2004. TSANet is valued as a proven, scalable system for engineers to collaborate when multi-vendor issues arise. Standardized process documents augment our ability to maintain cooperative support relationships in a single location. Red Hat was the first to integrate Case Exchange with its CRM system, which has further enhanced our ability to automate collaboration and exchange data within our system. TSANet provides a simplified avenue for us to reach out to strategic partners and enhance how we resolve multi-vendor issues.
Red Hat Custom Group(s)
Red Hat has several custom groups in collaboration with other TSANet members. These custom groups help us  enhance our technology and support channels. For example, the custom group for Flexpod®, NetApp and Cisco's integrated infrastructure solution, enhances solution support with extensive process documentation.
Red Hat also uses a number of private custom groups with strategic partners to enable interoperability support for applications that work with Red Hat products.
Additionally, Red Hat uses custom groups to work with other TSANet members who are part of the Red Hat Connect for Technology Partner program. These partners typically are working to certify their products with Red Hat. The Red Hat Connect for Technology Partners community on TSANet.org facilitates global collaboration between Red Hat and our partners' support organizations to help address mutual customer issues.
Red Hat Custom Group Best practices
Customers are at the heart of everything we do and Red Hat uses custom groups to collaborate on multi-vendor customer issues. For all groups, Red Hat uses the Member Web internal notes feature to highlight specific reference material and support account notes to arm our engineers with relevant data in advance of collaboration.
We work to promote TSANet's partner programs and benefits to our support and engineering teams among other internal stakeholders to help them make the most of our membership. We have an internal FAQ and a quick link to TSANet to help minimize friction when support needs to initiate collaboration. We often advocate TSANet to our partners as a great way to maintain mutual support relationships and keep process content fresh. We also assist partners in onboarding by sharing best practices and testing TSANet case exchange to help them incorporate into their support workflow.
Red Hat Support Awards and Projects
Red Hat has received a plethora of awards, including our award-winning Customer Portal. Our global Customer Portal was recognized for the seventh year in a row by the Association of Support Professionals (ASP) as one of the top support websites in its "Ten Best Web Support Sites" competition. Red Hat was recognized in 2011, 2012, 2013, 2014, 2015, 2016, and 2017 among other technology leaders.
In March 2011, Red Hat's Global Support Services team was named a top-three finalist in the HDI Team Excellence Awards in recognition of the support leadership Red Hat delivers to its global enterprise customers.
Click here to view more awards and recognitions.
We would like to thank Sandra and Red Hat for their support and participation as a Premium Global Member of TSANet since 2004.
If you would like your company to be featured in Member Spotlight please contact Brittany Jimerson, brittany@tsanet.org