Technical Support is essential for any company that provides technology-based products and services. New technologies like AI are important for technical support because its ability to automate and streamline many of the tasks associated with technical support.
Rainer Zielonka from TSANet met online with NetApp, Dell EMC, Microsoft, Software AG, Nutanix, F5 Networks, Fortinet, Atlassian, IBM and HPE to discuss the most pressing topics of the current situation.
Topics discussed:
Knowledge Centered Services: Implementing a KCS Program
Lessons Learned: Implementation of a new CRM System
Best Practices for Effective Customer Escalation (Event) Management
Workshop: How AI Transforms Technical Support
TSANet Strategy Update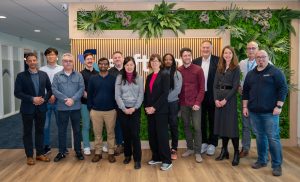 Rainer thanked Executive Keynote Speaker Jonathan Haywood, SVP Business Development EMEA Integration & API, for his presentation, and Phil Verghis from Klever Insight, who gave the opening speech for the AI workshop. The results of the brainstorming sessions have provided great ideas and a solid foundation for further discussion.
Additionally, Rainer thanked  Rob Schoon and the Software AG team for hosting the event at their wonderful location in Den Hague.
The participants gave very positive feedback, impressed by the timeliness of the topics, the knowledge and openness of the speakers, and the inspiring discussions during the workshop. We all agreed that in-person meetings are very effective and focused and networking is invaluable. The team discussed possible locations and topics for the next meeting.
If you are interested in participating, please contact Rainer Zielonka