TSANet offers Basic and Premium members the opportunity to showcase their company's customer support organization. The latest company in the "Member Spotlight" series is SVA System Vertrieb Alexander GmbH.
We interviewed Jochen Guther, Business Unit Leader for Operational Services Organization and Sven Eichelbaum, General Manager and Co-owner at SVA.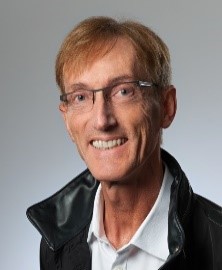 Sven Eichelbaum                  Jochen Guther
SVA Company Overview
SVA (System Vertrieb Alexander) GmbH, founded in 1997, is one of the leading system integrators in Germany in the fields of Data Center Infrastructure. The corporate objective of SVA is the combination of high quality IT products of different vendors with the project know-how and flexibility of SVA to achieve optimum solutions for customers. SVA core subjects are not only High Availability and High Scalability SAN Architectures but also Data Security and Disaster Recovery as well as Virtualization Technologies in the area of servers, desktop and storage. In addition, SVA is offering Consulting, On-Site and Remote Services.
The company, based in Wiesbaden, Germany, currently has 550 employees at 15 branch offices across Germany. Last year's revenue was 298 million euros; they hope to reach 340 million euros this year.
SVA Support
SVA Operational Services are 24/7, with part of their staff located in the headquarters and the remaining spread among the other locations. They use a common case tracking system that allows remote engineers in locations in Germany to participate. The overall technical workforce within SVA is about 320 people, approximately 80 work in post-sales support, with the remaining in pre-sales support and professional services/implementation – providing full project lifecycle support.
Support phone calls are answered by an experienced system engineer. The first priority is system restoration with validation of entitlement following the issue solution. They have found this process to be very attractive to their customers and consider this to be one of their competitive advantages.
SVA has an internal wiki that provides not only knowledge base and access to process and procedures, it also gives customers specific access to their system's status and various other information.
SVA Training
SVA looks at 1500 resumes per year to find the right staff. Of the 150 people invited every year only 10-20 people are hired. They do high filtering and criteria include customer handling and technology skills. Today, SVA has a very good name in the market and this is a pull for new staff. Constantly looking for new personnel, and not just when there is an open position, helps them attract the best people.
According to Jochen, they don't offer higher pay than their competitors because they don't want to attract people only based on salary level. SVA is aiming for average salaries with focus on ensuring the staff has correct technical and customer challenges along with a good work environment. For SVA, management is also important to give staff the ability to develop their own potential. They also encourage participation in training and education because their skilled people are the most important assets at SVA.
Multi Vendor support
SVA believes it is crucial to be a part of TSANet because they have many multi vendor situations. They also look at TSANet as an additional level of support that can be used when needed. According to Sven, by using the TSANet process their incident management can be improved and resolution time is faster. It also gives them another way to distinguish themselves from others in the market.
According to Jochen, they don't use the TSANet services often, but once they need the services, they need it badly. He believes they owe it to their customers to provide a high level of support to them. The customers pay a premium price so when a critical system goes down, they expect that SVA does everything they can to bring the system back up as soon as possible.
SVA Best Practices
SVA considers itself to be a niche player in the service business. It is one of the highest quality system integrators in Germany that handles mission critical solutions with a critical incident management process. The clients want a fast and local response to critical solutions. A German company working with most of the German client base, they are very close to their customers. Customers come to SVA for service because they know SVA is a multi systems integrator. When they sell a system, the automatic assumption from the client side is that they are the people who know the systems best and are, therefore, the best to provide the service. Being close to customers gives them a head start. In addition, they work with 100 % SVA staff and no freelancers. Everyone is a full-time employee and is loyal to SVA – and this is what customers appreciate.
They are currently working on implementing an ISO certified IT Risk Management System according to ISO27001. They have scheduled official certification for December 2016. This is a high priority for their customers, because these want to make sure their data is in good hands and that all IT risks are covered.
SVA has implemented a brand new infrastructure based on hyper-converged systems that runs the customer center & service request management system, developing a whole new set of management and security procedures for these systems. According to Jochen, they want to ensure everything they do for their customers is done according to the highest security standards. SVA is expecting certification by local authorities.
SVA has reached the most important certification levels e. g. with the following partners: IBM Germany, HDS, NetApp, VMware, Citrix, Cisco, EMC, Microsoft, HPE and Fujitsu.
We would like to thank Jochen, Sven and SVA for their support and participation as a Premium member of TSANet.
If you would like your company to be featured in Member Spotlight please contact Brittany Jimerson, brittany@tsanet.org