TSANet hosted a workshop on November 8, 2019 at the Nutanix facility in Bangalore, India. This was the fifth face-to-face meeting TSANet held in India about relevant topics on technical support. During this workshop facilitated by Rainer Zielonka (TSANet) and Abhinav Bhargava (Nutanix)  representatives from VMware, Citrix, NetApp, Nutanix, Cisco, Arcserve, Dell EMC, Red Hat and Microsoft discussed their vision of the future of tech support, shared best practices and found common ground and new ways to collaborate.
The agenda:
Welcome and Introduction
TSANet Connect, Update and best practices from Phase 1 (TSANet)
Collaborative Center of excellence model (Dell)
Best practices for case handling (Cisco)
TSANet Connect Experience (RedHat)
SWOT- TSANet Strategy 2020+
Discussion and next meeting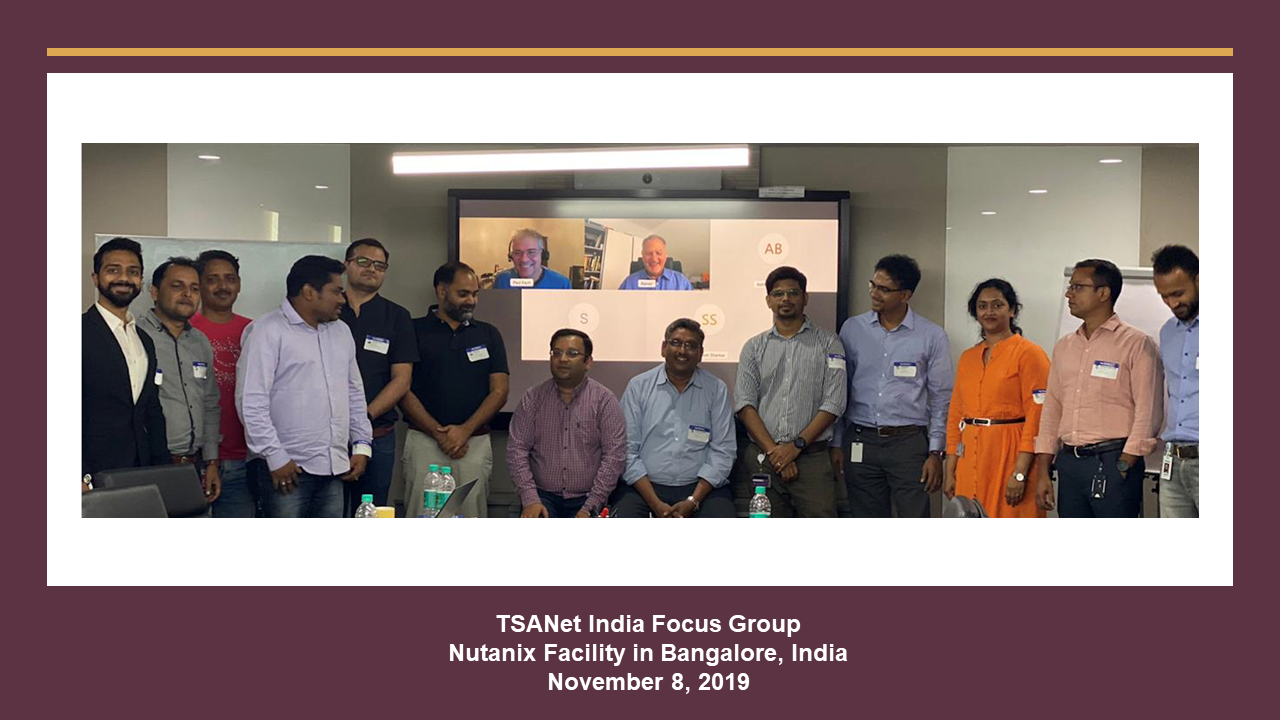 The feedback was very positive, the participants appreciate the presentation, the inspiring discussions and the hospitality from the Nutanix team.
The next workshop is scheduled for Spring 2020 at the Cisco facility in Bangalore. If you are interested in participating, please contact Rainer Zielonka at rainer@tsanet.org