The fifth online meeting with the Japan Focus Group was on January 11, 2022.  Paul Esch from TSANet met online with IBM, Fujitsu, Hitachi, Lenovo, NetApp, Dell, Red Hat, HPE, Nutanix, VMware, Microsoft, Cisco and Citrix to gather input for the current state of TSANet and discuss future strategy and plans.
Topics discussed:
TSANet 2021 Review
TSANet 2023 strategy and 2022 plans
Discuss Japan 2022 meetings and projects
Paul provided an overview of the new TSANet 2023 strategy and plans for 2022.  The team also discussed plans for 2022 meetings and agreed to continue online meetings for the first half of 2022.  The hope is to meet face to face in the second half of 2022.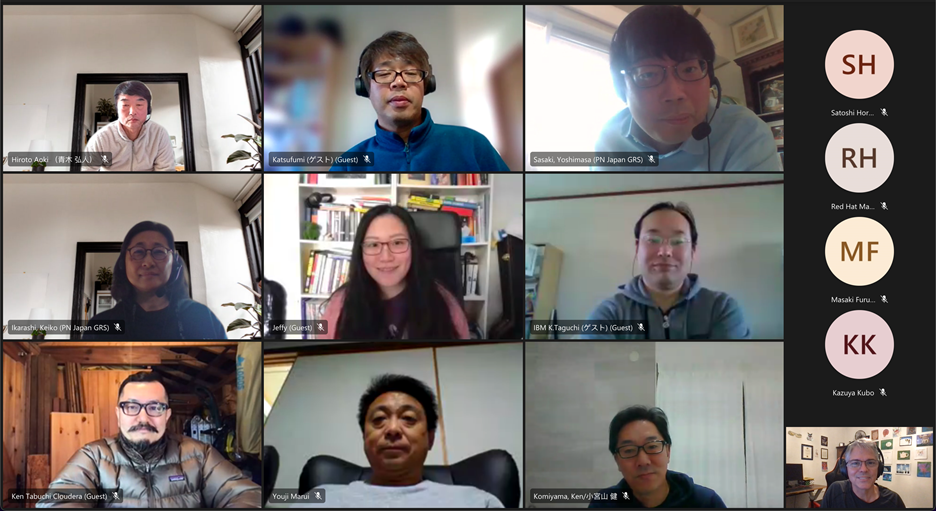 If you are interested in joining the Japan Focus Group, please contact Paul Esch at paul@tsanet.org