Red Hat hosted the recent TSANet North America Focus Group in Raleigh, NC on Feb 26th.   Over 35 participants attended the event to network, learn and share best practices.   Below is a summary of the meeting and the content presented for those who were not able to make it.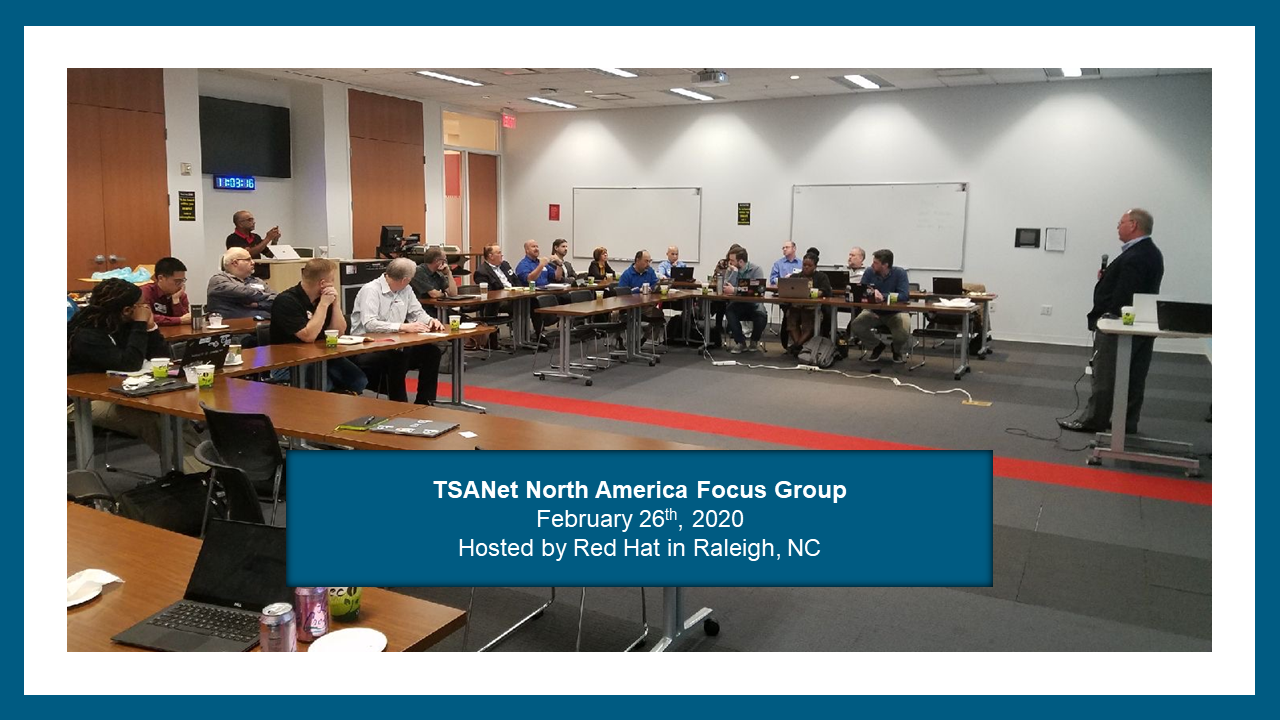 Update on TSANet and TSANet Connect
TSANet provided an update on TSANet and TSANet Connect.
Top Trends in Support
Tom Sweeny from Service XRG shared information about the top trends in support
Member Survey Feedback and workshop
The initial results from the Member Survey were presented and the group discussed in more detail ways to improve the value that TSANet provides for Limited Members
Getting Managers to think Strategically
Phil Verghis talked about the Common Customer Metrics Framework and how to Getting Managers to think strategically.
Get Involved
TSANet Members host regional Focus group meetings in North America, Europe, India, Australia and Japan.  View the list of upcoming events.