TSANet offers members the opportunity to showcase their company's customer support organization. The latest company in the "Member Spotlight" series is Zerto.
TSANet interviewed Steve Lobisser, Director of Global Technical Support and Chris Dumas, Readiness Manager for Global Technical Support at Zerto.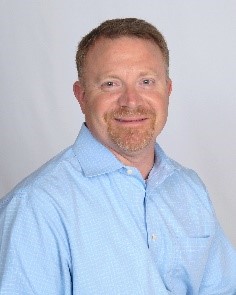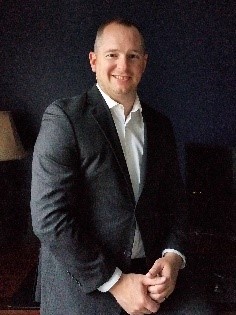 About Zerto
Zerto, founded in 2010, provides enterprise IT resilience solutions for the cloud, enabling customers to withstand disruptions, incorporate new technology easily, and quickly adapt to accommodate evolving IT priorities. They provide enterprise-class disaster recovery and business continuity software specifically for virtualized data centers and cloud environments. Their core product, Zerto Virtual Replication, is known for simplifying and automating disaster recovery implementation, management and testing, as well as data and application mobility. By moving replication up the stack from the storage layer into the hypervisor, Zerto created the first and only replication solution that delivers enterprise-class, virtual replication and BC/DR capabilities for the data center and the cloud.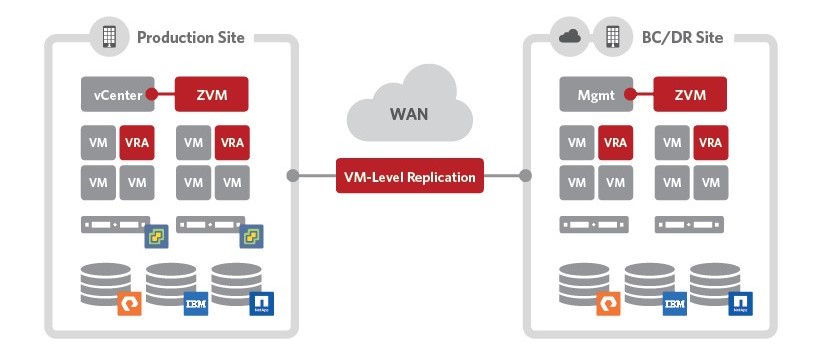 Zerto Virtual Replication delivers critical application availability in the event of a disaster while creating recovery points of seconds and recovery times of minutes with continuous replication, without the use of snapshots and having no impact on production.
Zerto Virtual Replication supports leading hypervisors VMware vSphere and Microsoft Hyper-V to help enterprises manage their cloud environments with specific support for Microsoft Azure, Amazon Web Services, HPE Helion CloudSystem, and IBM Cloud. Zerto's flagship product has a Cloud Continuity Platform™, which enables seamless data and application mobility across disparate infrastructure technologies with an easy to use, intuitive interface to manage it all. Zerto is strictly focused on selling their products 100 percent through channel partners, which is currently comprised of nearly 1,800 cloud service providers, VARs, and systems integrators. Their solution continues to gain in all market segments, though the company has a strategic focus on financial services, healthcare, insurance, government, and retail.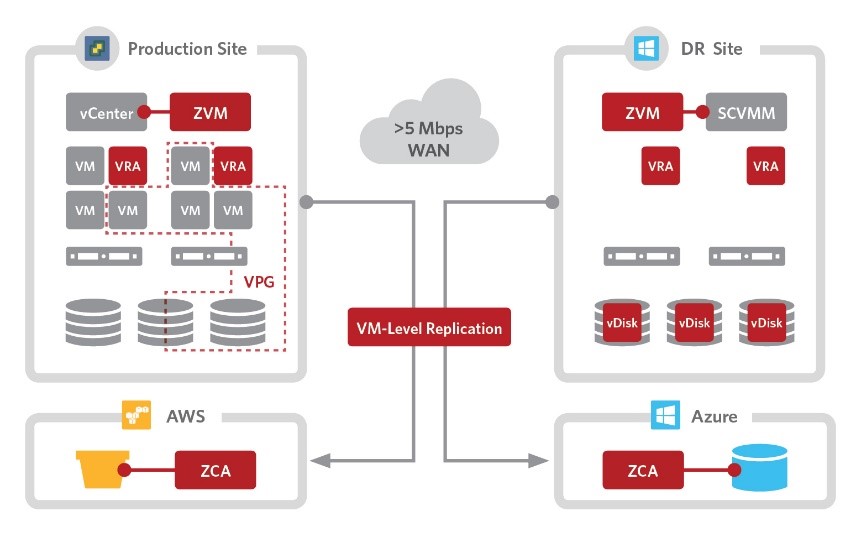 Zerto One-to-Many replication allows you to simultaneously replicate a VM to multiple target platforms while replicating a local copy with support for VMware vSphere, Microsoft Hyper-V, Microsoft Azure, AWS, and over 300 Zerto CSP's all in one solution.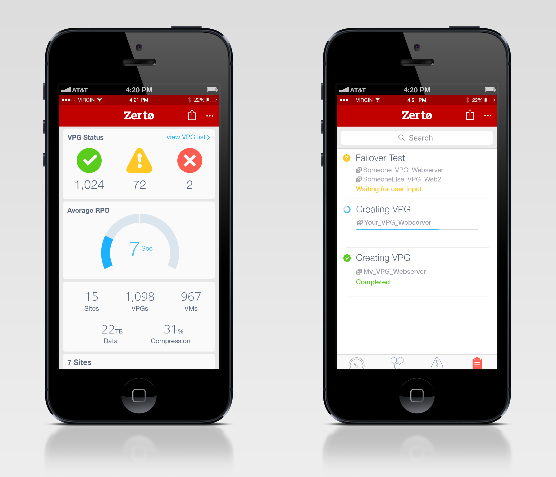 Zerto Mobile is the easy to use monitoring app that gives you access to view your Zerto protected environments and real-time status of your Zerto Virtual Managers, Virtual Protection Groups, and alerts of running tasks from anywhere at any time.
Their company is dual headquartered in Boston, MA and Herzliya, Israel, with additional offices in the United Kingdom, Australia, Shanghai, Singapore, and Japan.  Zerto has dedicated staff in other key regions including Canada, Mexico, Brazil, the Nordics, and Benelux. This enables Zerto to reach into over 70 countries worldwide and continues to gain customers with a current base of over 5,000.
Zerto Support
Zerto delivers enterprise-class support service 7/24/365. They offer Standard and Premium service, with the majority of customers using Premium. These services include real time engagement when the software alerts customers to RPO/ RTO targets that are not being met, network degradation alarms, and reminders to check configurations and Virtual Protection Groups. Zerto's solutions are also backed by global support service centers that provide on-demand access to an expert team of support engineers. Zerto's support team uses industry-standard support escalation tiering processes spanning three support group centers based in Israel, Boston, and Shanghai to provide fast, thorough customer support. The Zerto's support centers have native language capabilities for customers speaking English, Hebrew, Portuguese, Japanese, Chinese, Korean, Russian, Italian, and French. Support for additional languages are also planned as part of the team's growth and optimization strategies.
Zerto provides multiple options for creating new support cases. They can be created through the Zerto Virtual Replication software interface, via phone, or via the MyZerto Support portal. While Zerto has multiple ways of engaging with customers, most support interactions are handled real-time through WebEx to ensure fast and complete support case resolution for customers.  In addition, the customer receives case updates via phone and email. In many cases, Zerto suggests the customer create a distribution list specifically for Zerto issues so everyone in their organization receives updates even if they didn't open a case.
To augment and optimize Zerto's customer support capabilities, the company recently introduced remote log collection and analysis in ZVR version 5.0 to help fully triage customer support cases post-live chat, which results in less customer involvement and better case support outcomes.
All customers and partners can access the MyZerto Support Portal, which includes a knowledge base of hundreds of articles, tips, and forums for do-it-yourself answers to most common questions. Using this portal allows Zerto users to take full advantage of the diverse knowledge base ecosystem to quickly troubleshoot any issues without even needing to open a support request ticket, while also enhancing their skillsets as they learn more.
Zerto Training
Zerto's training and knowledge base is jointly created in-house between the engineering and support teams and is consistently updated as the product continues to evolve.
Their internal training program includes instructor-led training, e-learning, and shadowing of senior technical support engineers to accelerate the onboarding of new support staff.  Each engineer is then required to become a Zerto Certified Professional.  The initial training lasts about 6 weeks before the new engineers can take low-level cases. Each engineer is also assigned a mentor until they are fully acclimated to the organization.
The Zerto support team recently started to use external training resources, such as Lynda and Pluralsight to supplement their internal training for soft skills, business management practices, Microsoft Azure, VMware, and other technologies. Zerto has also engaged various consultants for specific skills, such as technical writing.
Zerto proactively recruits for skilled engineers with a VMware and Hyper-V virtualization background, as well as a background with Linux, networking, business continuance and disaster recovery, storage, hosts, datacenter knowledge, and customer relationship skills. Zerto's highly ambitious support staffing plan – and one that the company continues to exceed at when it comes to meeting expectations, particularly with the support organization – is in the process of growing a 46-person support team in 2017 to 102 support team by 2018.
Multi-Vendor Support
Prior to joining TSANet there was no set program in place to handle multi-vendor support issues. Since they've joined TSANet, they are instilling the TSANet process within their support team. Their support team has set a goal to become known as the company that is easiest to work with and most likely to happily engage a peer vendor to improve the customer experience. To accomplish this, Zerto has started to launch a SOP (Standard Operating Procedure) regarding multi-vendor support. For vendors that don't have a collaborative support agreement, Zerto will default to the TSANet process to resolve multi-vendor issues.
TSANet has opened their eyes and changed their perspective on vendor-to-vendor collaboration. It has paved the way for Zerto and has given them a platform in which they are confident to execute and resolve multi-vendor support issues.  TSANet gives their support team a "belt and suspenders" approach to collaborate with their partners.
Zerto Best Practices
Zerto's support team is in the middle of a major initiative to increase the content of their knowledge base to help customers become more empowered and allow the support team to become laser focused on the more complex customer problems. Another focus for this year and next year is the addition of a third level of service offering targeted for cloud service providers that has more aggressive Support options.
Other initiatives include getting the support team that will nearly double its capacity fully operational, adding a third support location in APAC, reviewing and optimizing the entire end-to-end lifecycle of a case, and creating several new roles in the organization to improve the customer support experience.
The Zerto support team is tightly aligned with sales and development in tandem to understand all aspects of customer support.
What differentiates them from other support organizations is their endeavor to build and maintain trust with their customers, whom they view as their partners. "We are all in it together, to push the Zerto brand and further each of our businesses."
This year Zerto was named Ransomware Protection Company of the Year at the 2017 Storage Awards, nominated as a finalist for Best of Show Cloud Platform Division award in Japan for Interop, and named one of the 2017 Best Places to Work in Massachusetts by the Boston Business Journal. Click here to view more awards.
We would like to thank Steve, Chris, and Zerto for their support and participation as a member of TSANet for 6 years.
If you would like your company to be featured in Member Spotlight please contact Brittany Jimerson, brittany@tsanet.org