Citrix hosted the North America Focus Group and the TSANet Board of Directors Meetings on February 6, 2019 in Ft Lauderdale, Florida.  Actian, Cisco, Citrix, Dell EMC, Hewlett-Packard Enterprise, IBM, Intel, Microsoft, NetApp, Red Hat, Symantec, VMware and others had an opportunity to review the new TSANet Connect system and provide feedback.
TSANet Connect System Review
With development of TSANet Connect almost completed, members had a hands-on system review and provided feedback that will be used to make final changes before go-live.   The following areas of the system were tested by the team:
TSANet Connect – Member Admin features.
TSANet Connect – Requesting Member Collaboration.
After the hands-on demonstration, the team discussed training and deployment details.     Members will be migrated to the new system in phases providing an opportunity to do training and onboarding to the new system.   It is expected that the first members will go live before the end of March.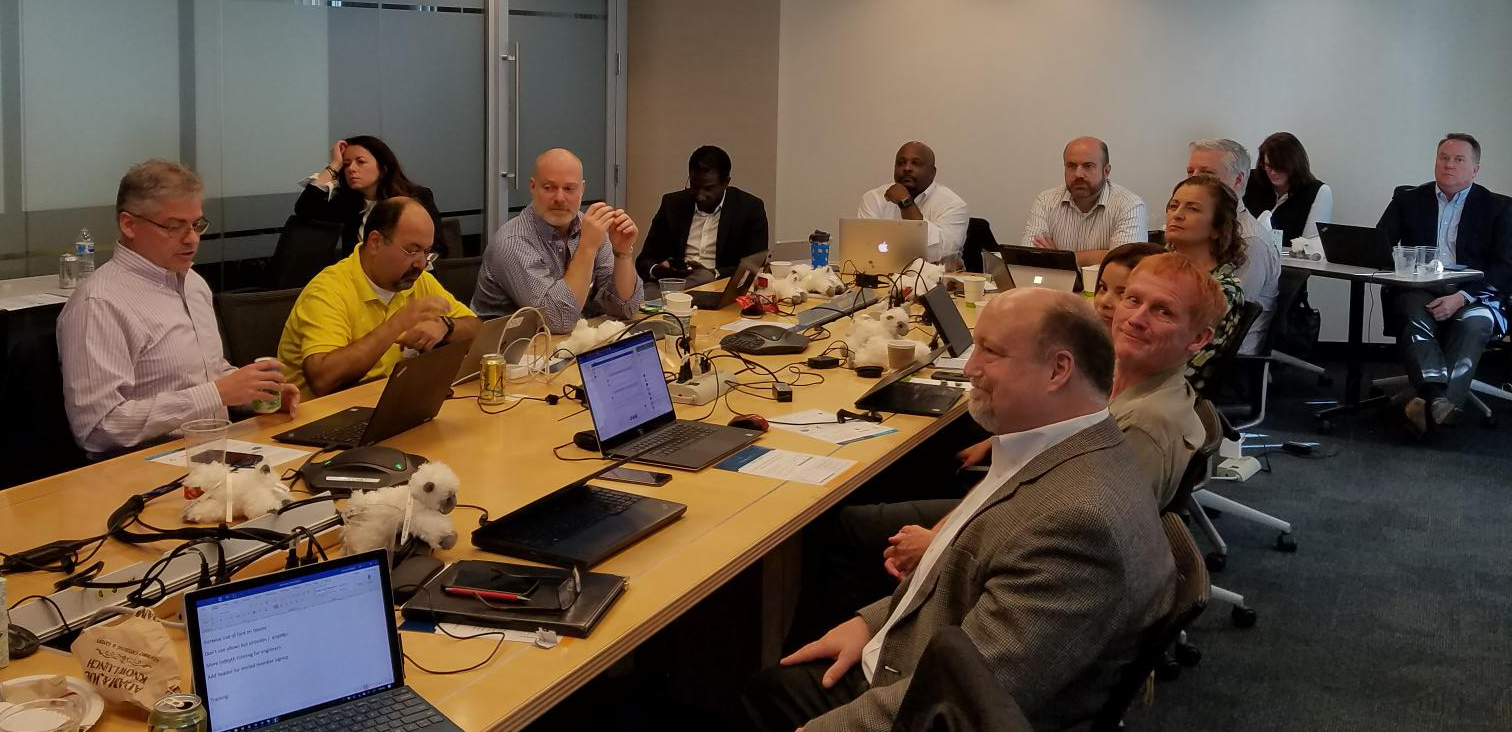 Next Meetings
Below are the details of the upcoming meetings in 2019.   Contact Paul Esch at paul@tsanet.org if you would like to attend any of these sessions.   Both in person and remote attendance options are available.
May 15th, Microsoft, Seattle, WA
Topics:  
Updates on TSANet Connect
Workshop – Multi Vendor Support in the Cloud
Oct 2nd, VMware, Palo Alto, CA
Topics:  
Industry Updates and Trends
Workshop – TSANet Current State (SWOT)
Workshop – TSANet 2-year Strategy input
Regional Focus Groups
TSANet created Regional Focus Groups so that Members could get more involved with TSANet and share best practices with other Members.   The following Focus Groups are in place and have meetings planned for 2019.  Contact membership@tsanet.org if you are interested in any of these groups.
Europe: 
Meets 2 times a year for 1 ½ day (Includes team Dinner)
Next meeting is on March 25/26
India:
Meets 2 times a year for 1 day
Next Meeting is on March 21st
Australia:
Meet 2 times a year for 1 day
Next meeting will be in April (Date TBD)